Join our community online and sign-up to our newsletter for exclusive promotions, sleep health information, and clinic updates.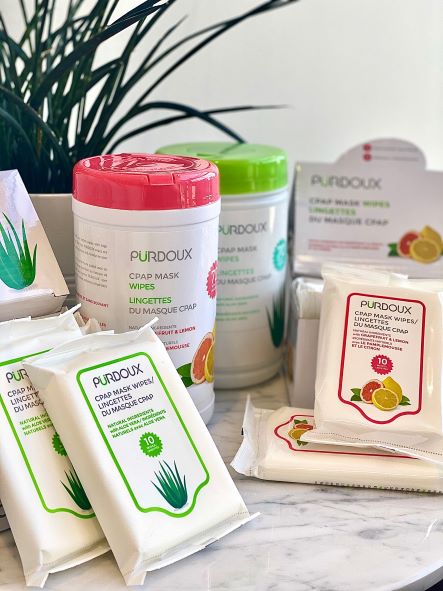 Without proper cleaning and maintenance, your PAP machine and supplies can grow harmful bacteria. This could cause your equipment to acquire a foul smell, leak, cause discomfort or skin irritation and lead to premature breakdown.
Purdoux soap and wipes are mild and specially formulated for PAP masks and hoses. Free of alcohol, bleach, conditioners, latex, and moisturizers, the soap is gentle on your skin and sleep therapy equipment.
Filters can wear out or clog if not replaced, and can expose you to dust, mold, and germs. Ask your sleep clinician how often you should be changing your filters based on the type of device you have.
Limited Time Offer – Save 15% on cleaning soap, wipes, and filters.
Promo code: FRESH921 Expires: December 31/21